The Promotion of Low Carbon Urban Transport System in the Philippines (LCT Project) is a United Nations Development Programme (UNDP) implemented in partnership with the Department of Transportation (DOTr) of the Government of the Philippines (GOP). In 2017, the UNDP entered into agreement with the DOTr and National Economic Development Authority (NEDA) to implement the LCT Project, which spans until 2021. The Project is funded by the Green Environment Facility and is envisioned to contribute to GEF's Climate Change Objective 4: Promote energy efficient, low-carbon transport and urban systems. Similarly, the LCT Project will contribute to the achievement of the SDGs 11, 13 and 17.
| | |
| --- | --- |
| | The LCT Project will contribute in providing access to safe, affordable, accessible and sustainable transport systems for all expanding public transport, with special attention to the needs of those in vulnerable situations, women, children, persons with disabilities and older persons; as well as reduction of per capita environmental impact of cities, by paying special attention to air quality. |
| | The LCT project contributes in taking urgent action to combat climate change and its impacts, particularly through reducing Green House Gas (GHG) emissions as benefit of the low carbon transport technologies. Since the GOP's ratification of the United Nations Framework Convention on Climate Change (UNFCCC) in 2 August 1994 and the effectivity of Kyoto Protocol in 16 February 2005, the GOP took mitigation strategies to limit its GHG emissions as reflected in various sectoral plans in energy, transport and agriculture. |
| | The LCT Project contributes in enforcing collaborative work of different stakeholders in the promotion, development, transfer, dissemination and diffusion of environmentally sound technologies brought by low carbon urban transport system. |
The Project responds to the emphasis highlighted by the Second National Communication (SNC) and intended nationally determined contribution (INDC), on the role of sustainable transportation in achieving the country's GHG emission reduction aspirations. The Project is also in line with the major national policies and programs and related issuances that include the following:
Climate Change Act of 2009 (RA 9729)
Clean Air Act of 1999
Biofuels Act of 2006
National Framework Strategy on Climate Change (2010-2022)
National Climate Change Action Plan
Philippine Development Plan (2011-2016)
The Project is built from and supported by the early interventions of the Government of the Philippines and private sectors, namely:
Department of Transportation's Public Transport Modernization Programme and SVCPF-supported projects on vehicle emission testing and inspection, environmentally sustainable transport and institutional capacity building and public transport development
Department of Science and Technology's Advance Transport Program
Department of Energy's Alternative Fuel Vehicle Program
Private Sector Investments particularly by Global Electric Transportation Co. Ltd. (GET) and EVEE-I
Institute for Climate and Sustainable Cities (ICSC) and Electric Vehicle Association of the Philippines (EVAP) particularly on policy advocacy relative to fiscal and non-fiscal incentives for local electric vehicle manufacturers
The Project is participated by key stakeholders which share their respective technical expertise in the promotion of low carbon urban transport system.
National Government Agencies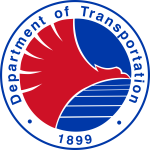 DEPARTMENT OF TRANSPORTATION (DOTR)
as Implementing partner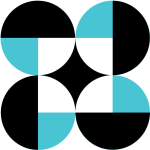 DEPARTMENT OF SCIENCE AND TECHNOLOGY (DOST)
for solar charging station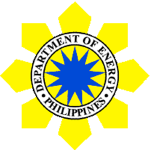 DEPARTMENT OF ENERGY (DOE)
for supportive infrastructures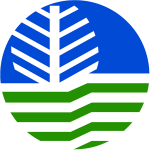 Department of Environment and Natural Resources (DENR)
For environmental standards
Climate Change Commission (CCC)
For Interagency coordination, international promotions and climate change adaptation and mitigation policies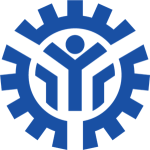 Technical Educaiton and Skills Development Authority (TESDA)
For curriculum, trainings, certifications and accreditations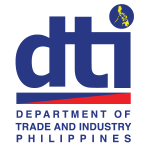 Bureau of Product Standards (BPS)
For Philippine National Standards for parts of vehicles and chargers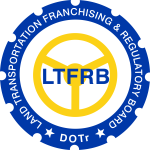 Land Transportation Franchising Regulatory Board (LTFRB)
For Regulations on registration and franchising
Land Transportation Office (LTO)
For Route rationalization
Private Sector
For demo vehicles, promotion and investment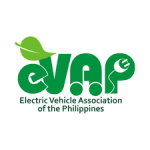 Electric Vehicle Association of the Philippines (EVAP)
Global Electric Transport (GET)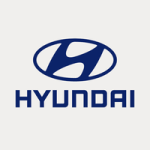 Hyundai Asia Resource Inc.
Star8 Green Tech.Corp.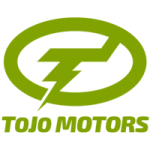 TOJO Motors, Inc.
E-Sakay
Public Transport Alliance of GenSan (PTAG)
Academe, Civil Societies and Non-Government Organizations
for consultations, feedbacking and other technical support
University of the Philippines National Center for Transportation Studies (UP-NCTS)
Institute for Climate and Sustainable Cities
Government Finance Institutions
For financing programs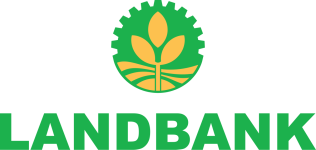 Landbank of the Philippines
Development Bank of the Philippines