Profile
The capital of the Province of Iloilo is located at the southern tip of Panay Island. Iloilo City comprises 447,992 kind-hearted and hospitable inhabitants which made them earn the term "City of Love." The city is governed by Mayor Jerry P. Trenas with Vice Mayor Jeffrey P. Ganzon. As of 16 April 2020, Plume Labs stated in their report that the Air Quality Index (AQI) in Iloilo City is 44 which is considered average, this includes 1 PM2.5 and 3 PM10.
The transportation sector is one of the biggest factors contributing to the AQI in Iloilo City. The city provides a wide variation of modes of transportation such as jeepneys, buses, taxis, tricycles and trisikads. To help the LGU in identifying problems and formulating solutions, the Promotion of Low Carbon Urban Transport System in the Philippines (LCT) Project conducted a Capacity-Building Workshop for Iloilo City's LGU and its transport cooperatives last February 2020.
In a presentation by Iloilo City's Public Safety and Traffic Management Office (PSTMO), the LGU identified challenges within the city: traffic congestion due to bulk of private vehicles, lack of parking spaces and no city-owned garage for towed vehicles. Furthermore, the workshop identified other relevant issues like traffic updates in major highways, tricycles and trisikads plying along national roads, and road design and guidelines. After a series of deliberation, PSTMO plans to create an Education and Advocacy Division and to tap the Department of Education (DepEd) and Commission on Higher Education (CHED) to incorporate transport topics in the curriculum. As part of the efforts and support of the LCT project, manuals for the Highly Urbanized Cities Capacity-Building will be provided by a DOTr consultant.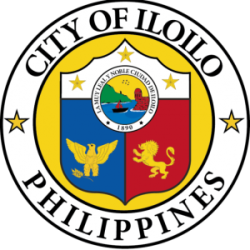 Mayor: Jerry P. Trenas
Vice Mayor: Faustino A. Olowan
The Promotion of Low Carbon Urban Transport in the Philippines Project convened a workplanning meeting in Iloilo City on 18-20 February 2020. Participants were representatives from relevant local organizations including the City Government (i.e., Public Safety...
read more
The Promotion of Low Carbon Urban Transport Systems (LCUTS) in the Philippines Project, an initiative of the Department of Transportation (DOTr) in cooperation with the United Nations Development Programme (UNDP), recently concluded its Project Presentation Workshops...
read more
No Results Found
The page you requested could not be found. Try refining your search, or use the navigation above to locate the post.